Te Kapa o Ngā Roto Moana – The TALT Team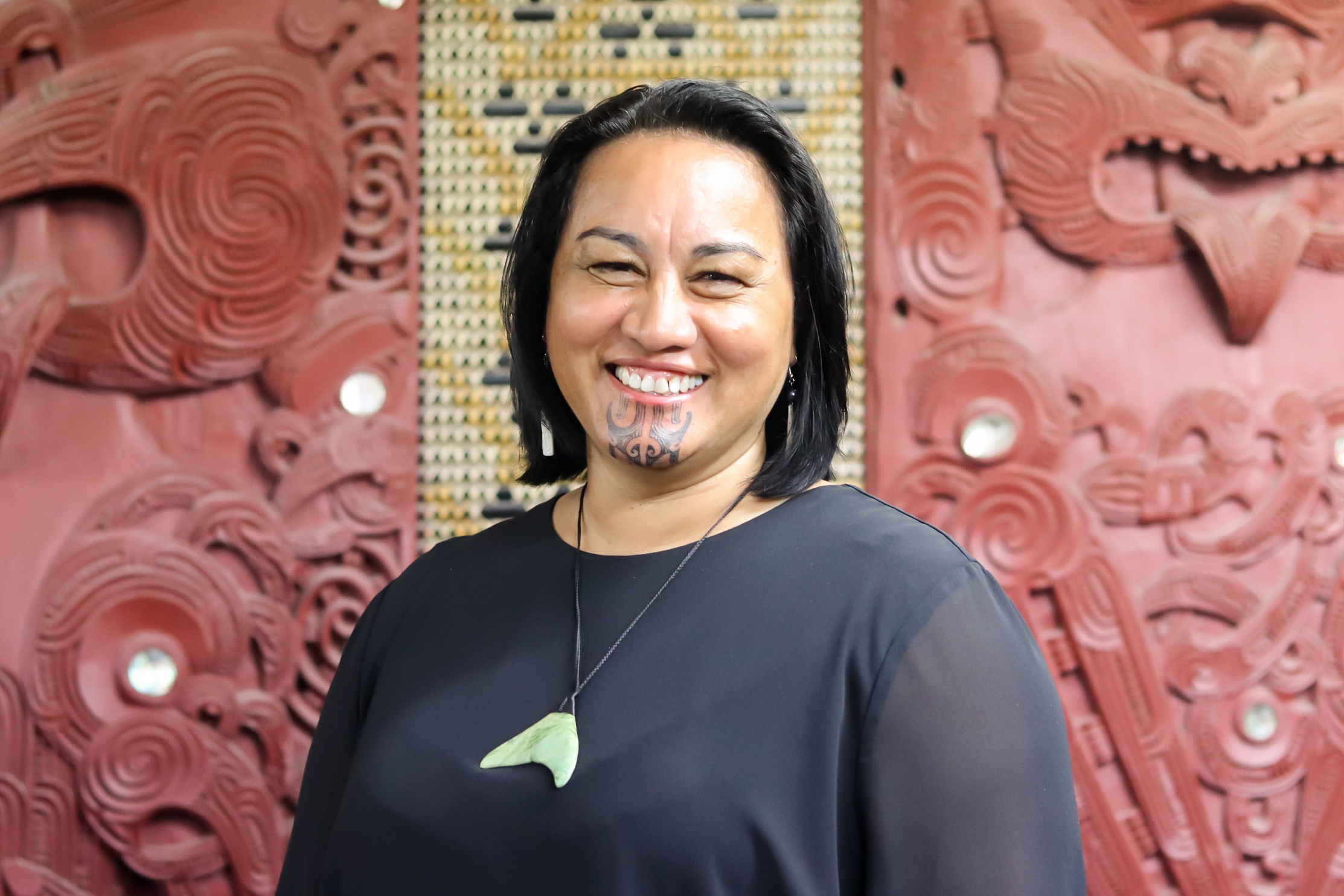 Chief Executive
Karen Vercoe
Ngāti Pikiao, Ngāti Mākino
Karen's experience extends across multiple sectors with a focus on capability development and outcomes frameworks. Karen has held various leadership roles and has a passion for business and governance.
Karen has previously served as an elected member on the Sport Industry Training Organisation Māori Board and the OSCAR Foundation.
Show more
Karen was the recipient of the 2016 Dame Mira Szászy Māori Alumni Award. Recipients are graduates of the University of Auckland Business School who have achieved significant success in their careers and are involved in activities relating to the advancement of Māori. Karen holds a Master of Management degree from the University of Auckland (2007) and was a recipient of the University of Auckland Kelly Research Scholarship (2006).
Karen is currently the elected chairperson of Te Pūmautanga o Te Arawa and sits on the Iwi Chairs Forum Māori Sport and Iwi leaders groups.
Karen is a former New Zealand double international sportswoman in Rugby and Touch.
She is also the mokopuna of Major Te Reiwhati Vercoe who was a previous Chairman of Te Arawa Trust Board.
Karen is the proud mum of Hinemihi and Kahuao.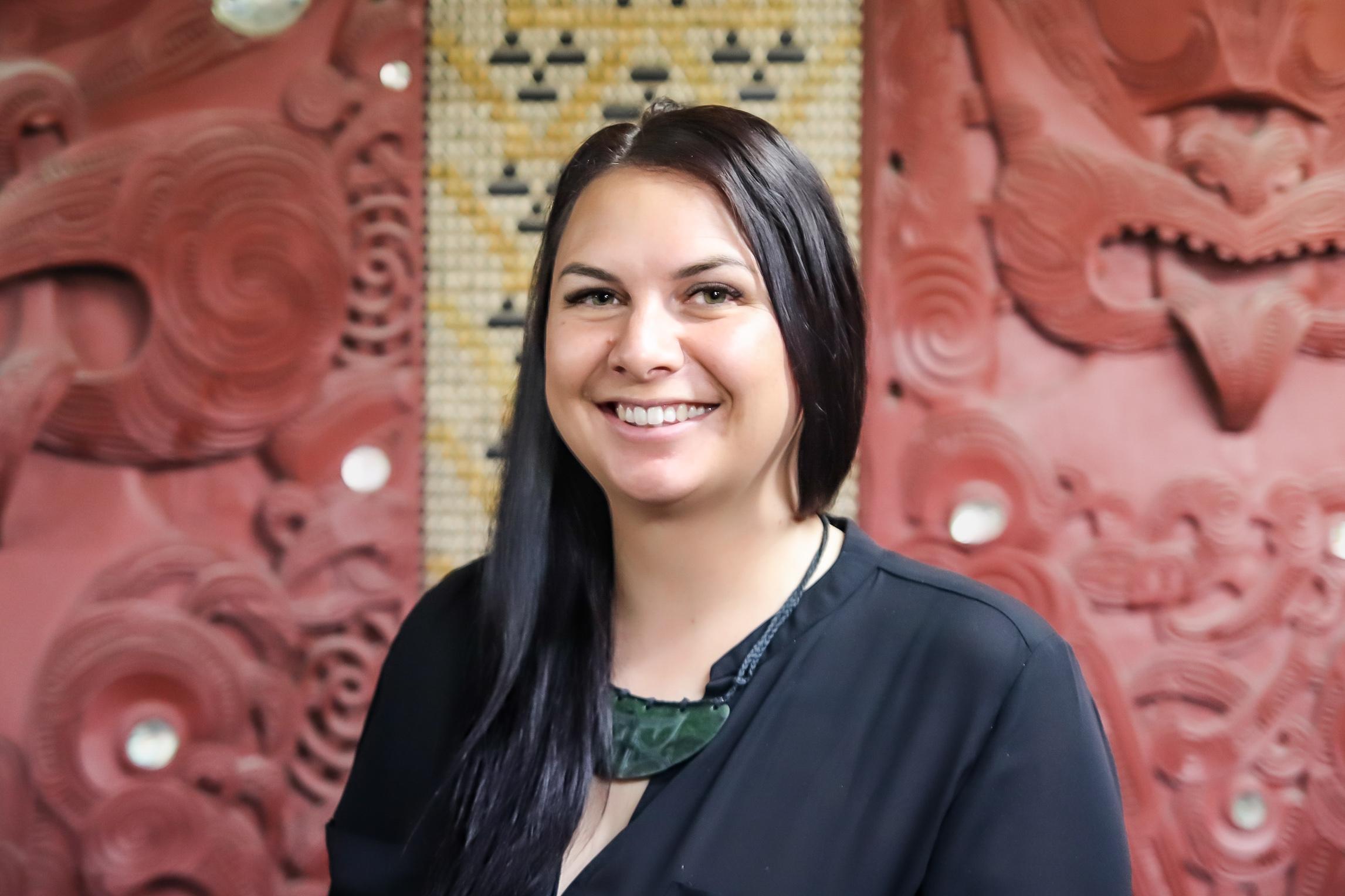 Operations Manager
Simone Coffin
Show more
More information to come…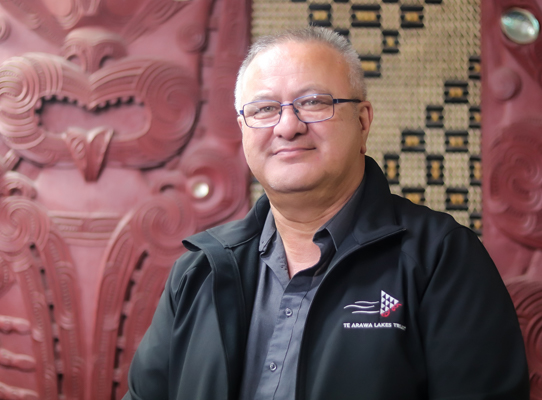 Relationships Manager
Taparoto Te Rerehau Nicholson Dip Wh, Dip Alt, BEd
Tainui, Te Arawa, Mataatua Aotea me Takitimu
Taparoto was retained by the New Zealand Māori Arts and Crafts Institute after graduation in 1980. For the next 25 years he held various roles including Pou Ako, Pou Tikanga and Manager for Māori Developement's (Head of Wānanga Developments). A planned exit in 2003 saw Taparoto accept a contract with the Anglican Church, to replicate all Traditionally Carved Artworks for the Rangiatea Church (Otaki). Taparoto returned to Te Puia accepting a role as GM Operations in 2010. During this peroid he also complete his B,Ed with TWOA. Taparoto accepted his current leadership role with TALT in 2021.
Show more
Taparoto and is wife of 43+ years, Nuki Margaret nee Royal, have one child, Ngaone Chantal who, with her husband, have two children, the centre of their universe when it comes to whānau.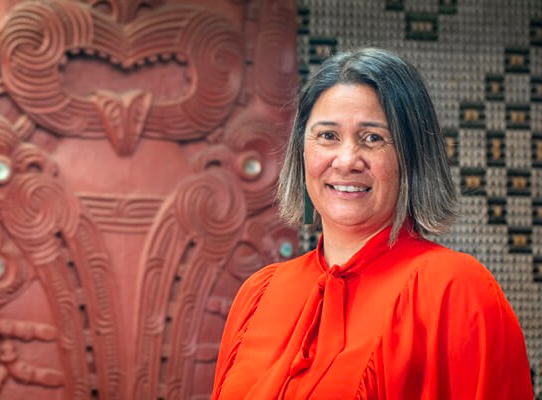 Environmental Manager
Nicola (Nicki) Douglas
Ngāti Whakaue, Ngāti Rangiwewehi
Nicki has worked in the Conservation and Environment sector for 21 years, with Operational and Strategic Leadership roles in DOC and with hapū and iwi. Nicki arrived at TALT in 2017 and has participated in leadership, development, and implementation of environmental initiatives focused on the health and wellbeing of our 14 Lakes and their associated waterways. Nicki also convenes Te Urunga o Kea – Te Arawa Climate Change Working Group and was involved in the development of a strategy for Te Arawa in response to climate change Te Ara ki Kōpū
Show more
Nicki
 has also worked on national policy and reform with the Freshwater Iwi Leaders Group and sits on the National Wallaby Programme Governance Group and is currently undertaking a Masters in Māori and Indigenous Leadership (University of Canterbury).
Nicki is married to Eric Short (Ngāti Porou, Cook Islands) and they have four children, Rawiri (28), Manahi (21) Hinetaapora (19) and Pokaihau (18).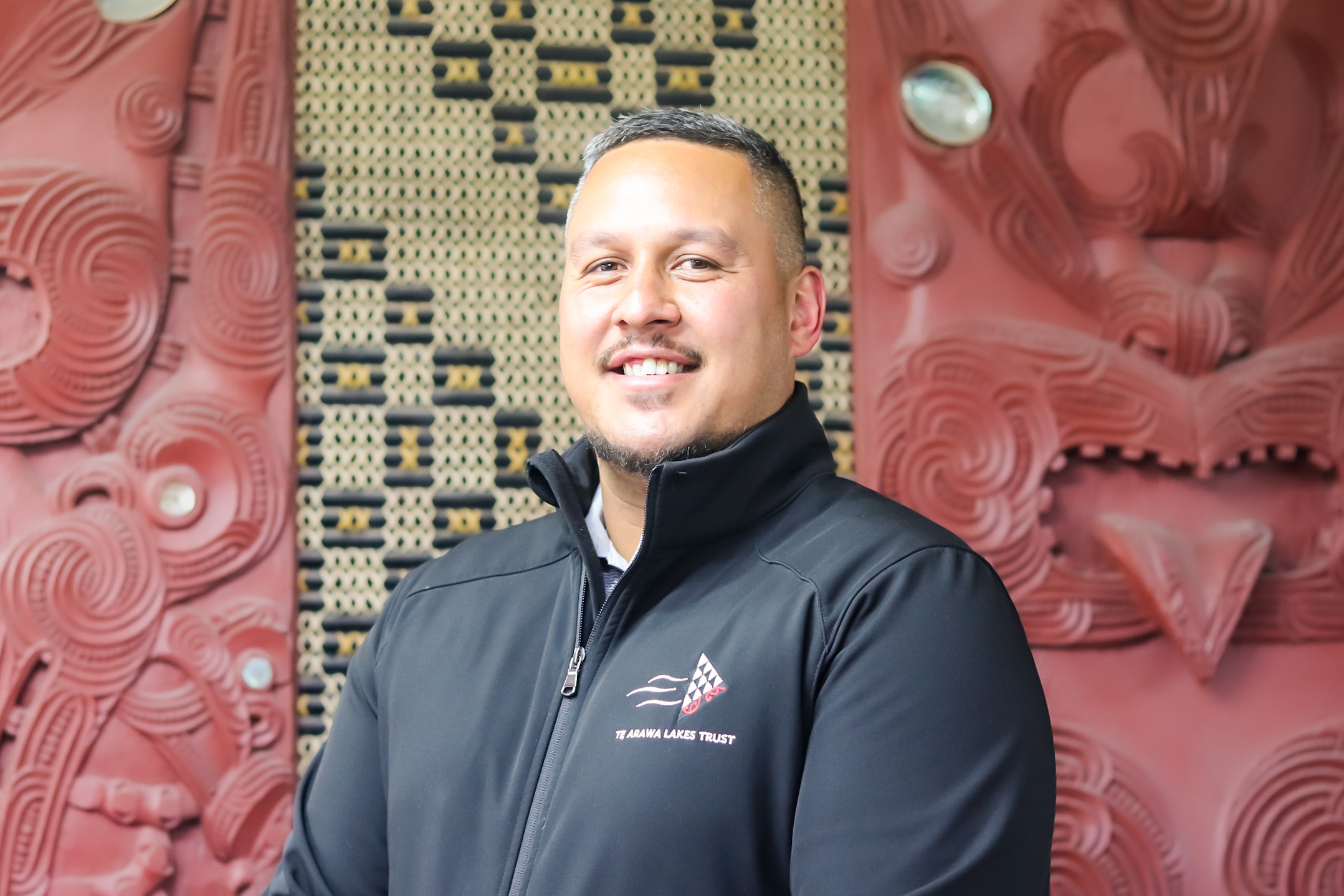 Te Papa Ahurewa
Haimona Te Nahu
Rakairoa, Te Whanau a Hunaara, Te Aitanga a Hauiti, Rongomaiwahine, Tuwharetoa, Te Arawa.
Born and raised in Rotorua, educated in kohanga reo, kura kaupapa Māori before pursuing a LLB in Laws and a BA in Te Reo Māori and tikanga Māori at Te Whare Wananga o Waikato. Started my career with the Rotorua District Community Law Centre before becoming the Kaitakawaenga / National Māori Co-ordinator for Community Law Centres o Aotearoa for around 9 years. During that time, I also provided support to Aotearoa Kapa Haka Limited, the commercial arm of Te Matatini under the guidance and mentorship of Wi Pere Mita, which continues today.
I am married to a beautiful Ngati Rangiwewehi, Ngati Pikiao, Ngati Hine woman, Ngawiki Mihiaira Ashby. We have three children, Mareikura, Mihiaira and Mohi-Waaka.
My passions are hunting, diving, sports and whanau. 
Show more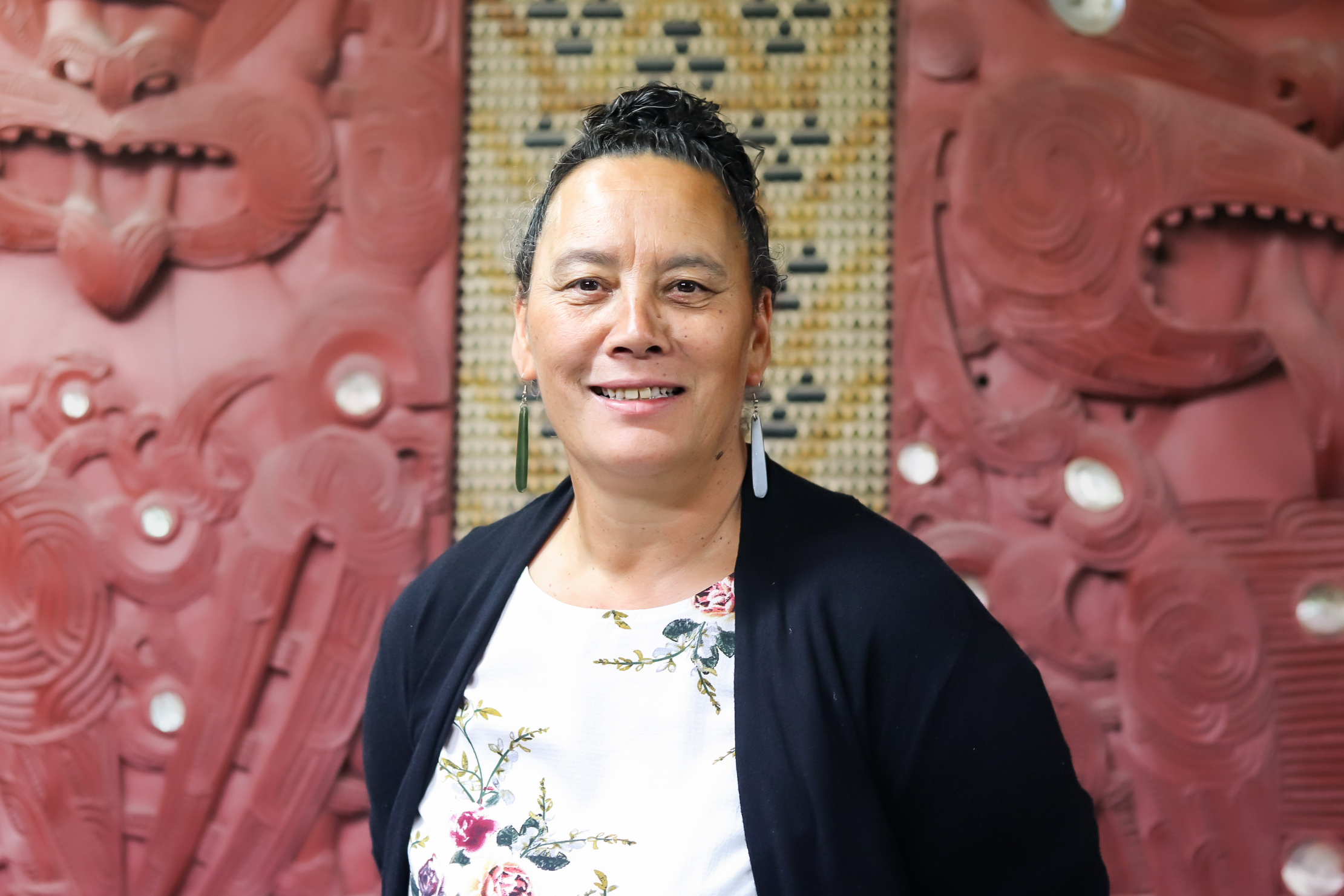 Service Delivery Manager
Laurie Watt
Ngāti Whakaue
Show more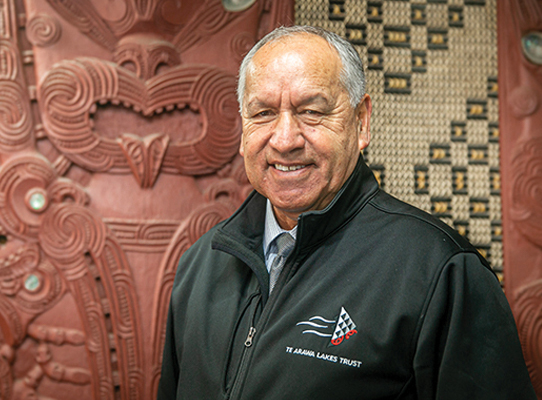 Chairman
Te Ure o Uenukukōpako Trustee
Geoff Rolleston
Geoff is Te Arawa Lakes Trust's interim Chairman until the Board confirms a new appointment. Mr Rolleston has served on Te Arawa Lakes Trust since 2015 and brings strong commercial and management experience to the table.
Having spent most of his working career in private enterprise associated with the timber and agri-business industries, he has accumulated invaluable experience in sales, marketing, negotiation, and  dispute resolution.
Show more
With reference to the business of Te Arawa Lakes Trust, he offers networks to help create a more vibrant and commercial existence for our iwi, over and above just being recognised as kaitiaki and administrators for our taonga.
Geoff is keen to support the current vision and strategy to drive the organisation to a whole new level in terms of its financial and operational objectives.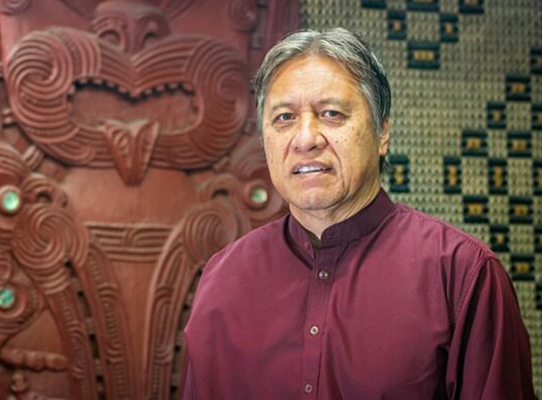 Deputy chairman
Tūhourangi Trustee
Rangitihi Pene
Te Arawa Waka, Te Arawa Tāngata, Te Arawa Moana tēnei ka mihi.
My background is in education but in the last five years I have been drawn onto our tribal trusts. I am a current trustee of both Te Pūmautanga o Te Arawa and the Tūhourangi Tribal Authority. In these capacities I have attended meetings in relation to improving the water quality of Rotorua and Tarawera.
Show more
I see the Lakes Trust as a leader in providing Māori input into policy at both the local and national level. Our many lakes are under threat and we must be diligent in ensuring their mauri and cultural significance are enhanced.
My interests outside my whānau  are my marae, Hinemihi. My iwi, Tūhourangi, I am an active member of Te Whare Kōrero o Tūhourangi, who run tribal wānanga. I am also involved in both basketball and kapa haka.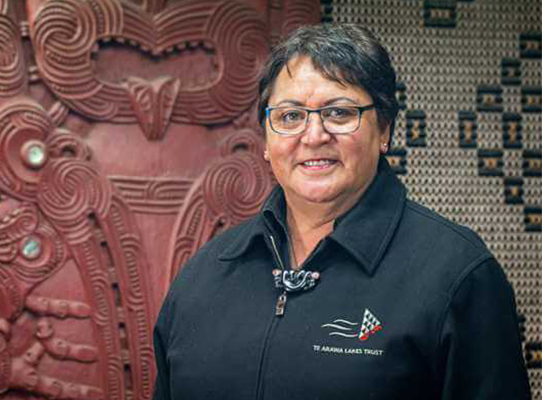 Tūhourangi Trustee
Nuki Nicholson
Ko Mere raua ko Bill Royal ōku Matua.
Married to Taparoto, we are blessed with our daughter Chantal and mokopuna Reagan and Ebony.
My strengths are integrity and humility. I have a strong passion to contribute to the economic, environmental, educational, social, cultural growth and development of our hapū and iwi.
Show more
I am the current Chair of Te Arawa Lakes Trust Te Taiao subcommittee and also sit on the Finance, Audit and Risk subcommittee.  I am a  Trustee – KapengaM Trust and Trustee – Te Arawa Waka Trust.
Currently,  Pou Arahi Taiao – Environment and Key Relationships Manager for Te Arawa River Iwi Trust.  My qualifications are in  Iwi and Environmental Management, Social Sciences (Geography).  I have over 40 years of work experience,  holding Senior Management positions in Finance, Forestry, Education, Tourism, Information-Technology and Health.  I have an extensive working knowledge of organisational operations, strategies, budgets and financial plans.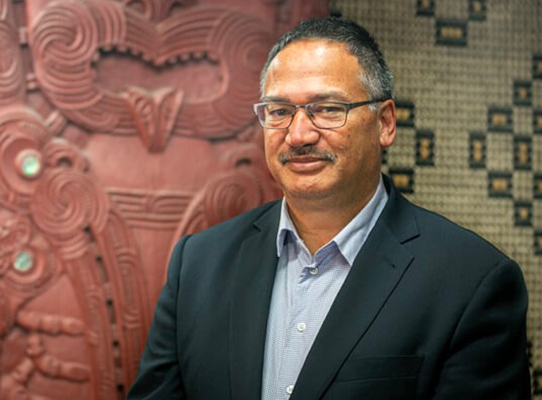 Tūhourangi Trustee
Niwa Nuri
Niwa is a Fellow Chartered Accountant and Chair of the Te Arawa Lakes Trust Finance, Audit and Risk subcommittee.
Niwa is a Director on Toi Ohomai Limited, Chairman of the Waikato Institute of Technology Limited (Wintec),Trustee on Ngāti Tarāwhai Iwi Trust, and hold a Trustee position on Rototuna Primary School (Hamilton).
Niwa has professional governance experience and offers skills to enhance the well-being of Te Arawa uri.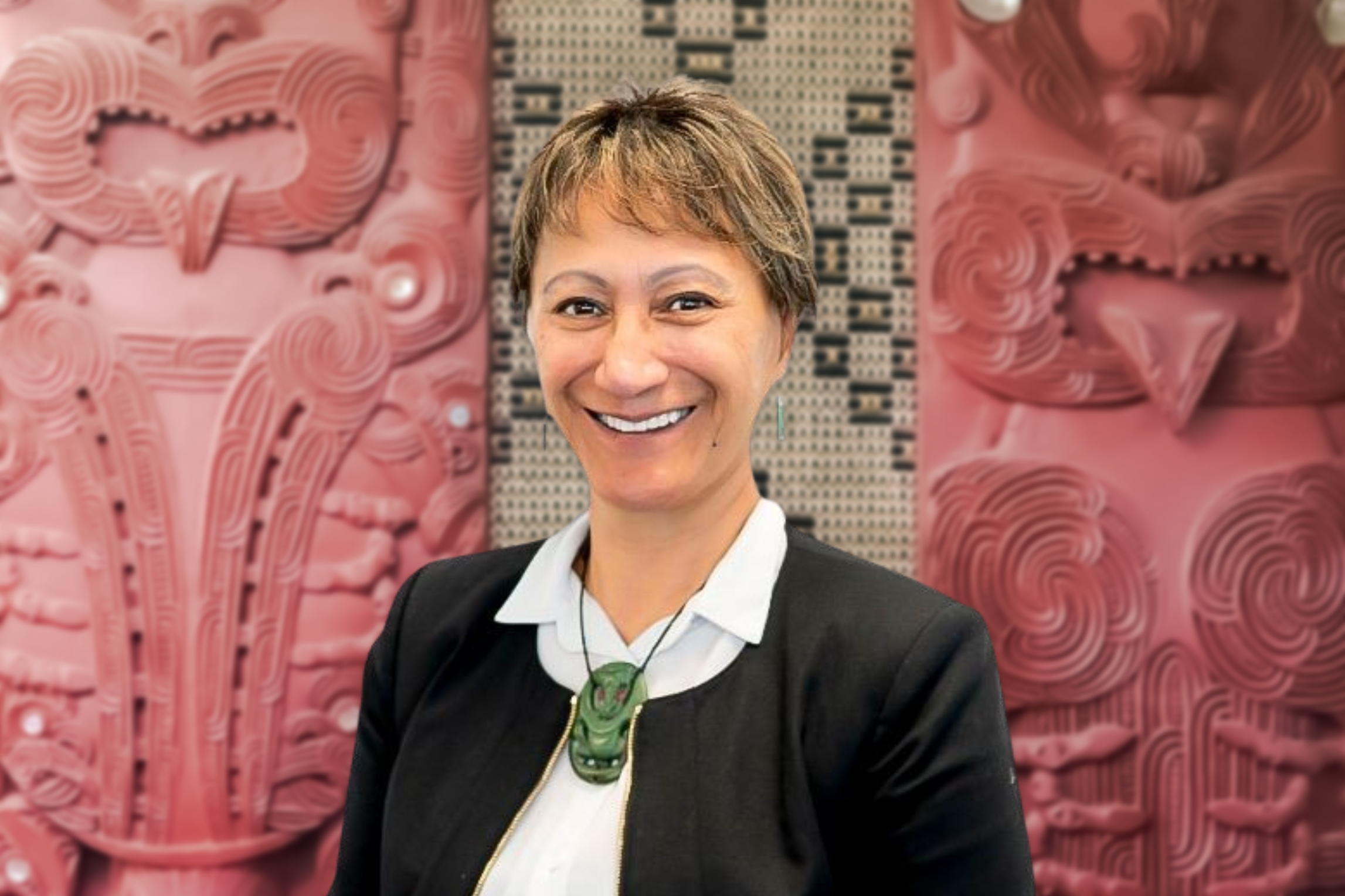 Te kawatapuārangi trustee
Georgina Whata
Ngāti Pikiao
Ko Ngati Pikiao te iwi ko Te Takinga te marae ko Georgina Whata ahau.
I have a comprehensive working knowledge of the responsibilities and obligations expected of a Trustee obtained through a combination of
formal qualifications and work experience in Senior Management positions.
I currently work for a Maori Ahu Whenua Trust and in this organisation I have held the positions of, General Manager Corporate Services, General Manager Sustainability & Innovation and In-House Counsel.
In my current position I manage a team who analyse exisiting and new commercial opportunities.
Show more
I will actively pursue the advancement of TALT's
purpose through influencing at a governance level the commercial
growth of its assets and the effective and efficient delivery of services
and support to our beneficiaries. Being held accountable for my
performance keeps me aligned to the purpose and expectations of
the trust and the expectations of our whānau.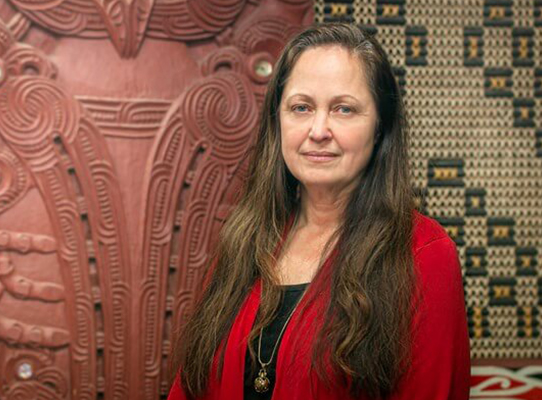 Te Ure o Uenukukōpako Trustee
Roana Bennett
Roana Bennett holds a Bachelor of Management Studies degree from Waikato University and was a finalist in the New Zealander of the Year Award 2015 for Innovation in Iwi/Māori Education.
Her professional background is in strategy and governance, and she has proven leadership skills.
Show more
As a lifelong advocate for Iwi development, Roana believes Iwi well-being is inextricably linked to the environment. Te Arawa Lakes Trust provides the potential to transform Iwi, hapū and whānau well-being through environmental advocacy and collective action.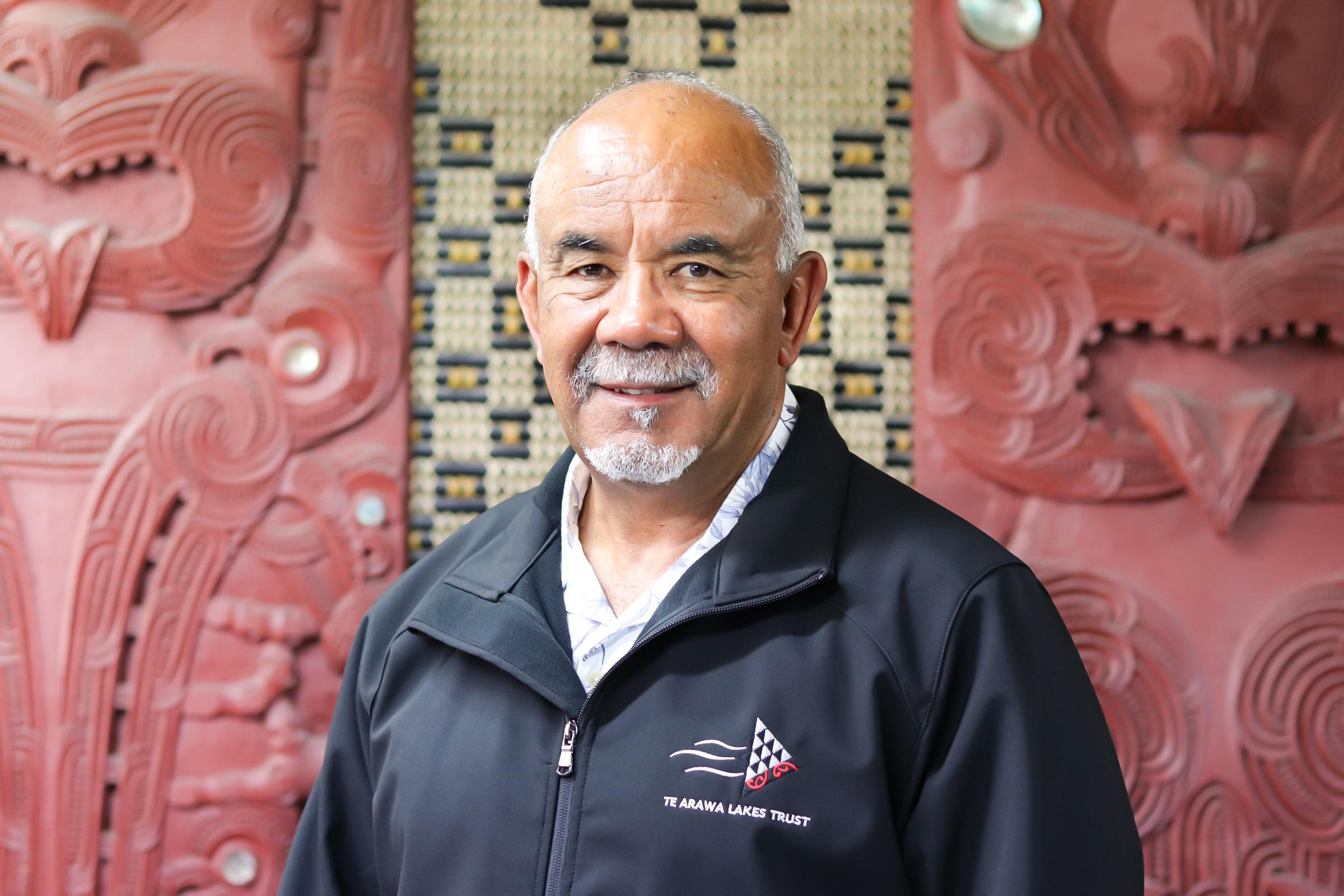 Te Ure o uenukukopako trustee
Te Ururoa Flavell
Ngāti Rangiwewehi
Ko Tiheia te maunga,
Ko te Mimi o Pekehaua te wai tuku kiri
Ko Tarimano te papa tapu
Ko Ngāti Rangiwewehi te iwi
Ko Te Ururoa Flavell tōku ingoa
Tēnā tatou katoa.
As a previous board member and Chair of our financial arm (TAML),
I am conscious of the legacy of what led to the current Board.
The Te Arawa Trust Board was a critical part of our collective tribal
leadership in its day.
Tribes will always have absolute authority in their takiwā.
Show more
There are times, however, when we can benefit from our collective strength as a confederation in developing strategies to be fully immersed in the many issues that affect our rohe including our Lakes. This can be achieved by working with others and building strong relationships.
Ko Te Arawa māngai-nui ūpoko tū-takitaki. It is about bringing this
kōrero to life. This will be my focus.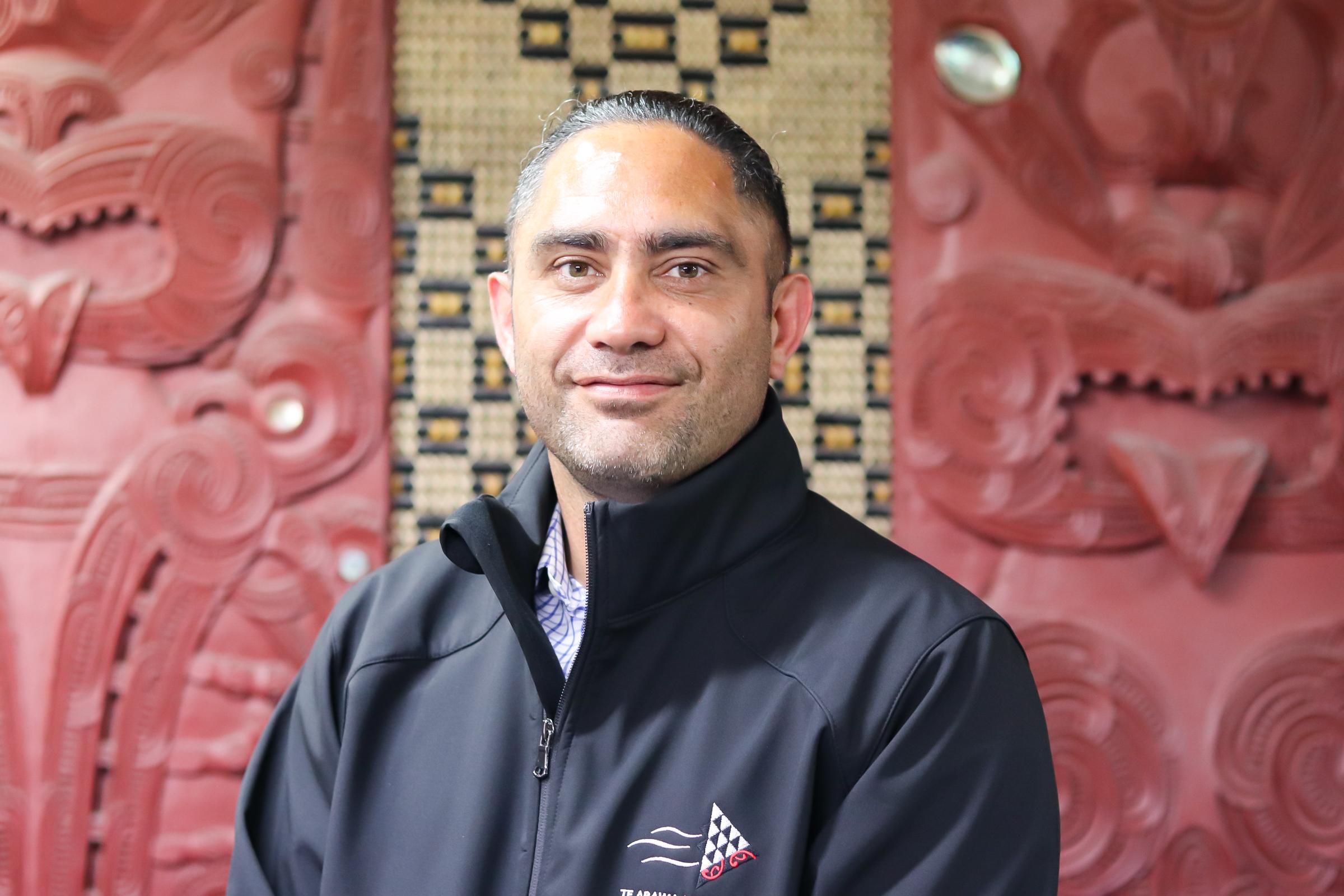 Te Kawatapuārangi trustee
Arapeta Tahana
Ngāti Pikiao
Mauri ora ki a tatau,
I was raised on the shores of lake Rotoiti amongst my Ngati Pikiao whanau. Passionate about iwi development and te taiao within the Te Arawa rohe.
I have been involved in the governance and management of Te Arawa
organisations for the past 18 years, including multiple projects aimed
at realising the collective potential and aspirations of Te Arawa.
Extensive experience in governance roles with local and regional councils, including being Councilor on the Bay of Plenty Regional from 2013-2019.
Show more
In this role i will contribute towards strengthening the strategic focus and influence of the Trust to deliver better outcomes for our lakes, people and culture.
Most importantly, I believe deeply in our collective obligation to care for our lakes and whenua, and in such, continuing the work of our tupuna to maintain the mana of Te Arawa whanui