Te Ara ki Kōpū | Te Arawa Climate Change Strategy
Te Arawa, ahu Hawaiki!
Past, present and future generations of Te Arawa – secure and well
Launched on 1 October 2021, Te Ara ki Kōpū: Te Arawa Climate Change Strategy is the result of a two-year research collaboration between Te Urunga o Kea: Te Arawa Climate Change Working Group, Te Arawa Lakes Trust and Scion.
It provides a pathway for whānau, hapū and iwi to work proactively – empowering our way of knowing and seeking new ways of living – to ensure our tribe's collective survival.
It highlights six focus areas identified by whānau and hapū as needing priority action over the next ten years.
The next steps for whānau, hapū, marae and iwi entities are to:
Develop action plans
Gather robust information to guide decision-making
Build understanding of ways to adapt
Empower on-the-ground action
Build effective relationships
Aim to lead the way locally, nationally, and globally in relation to climate change
Realising our climate change ambitions requires a collective effort from everyone within the Te Arawa rohe.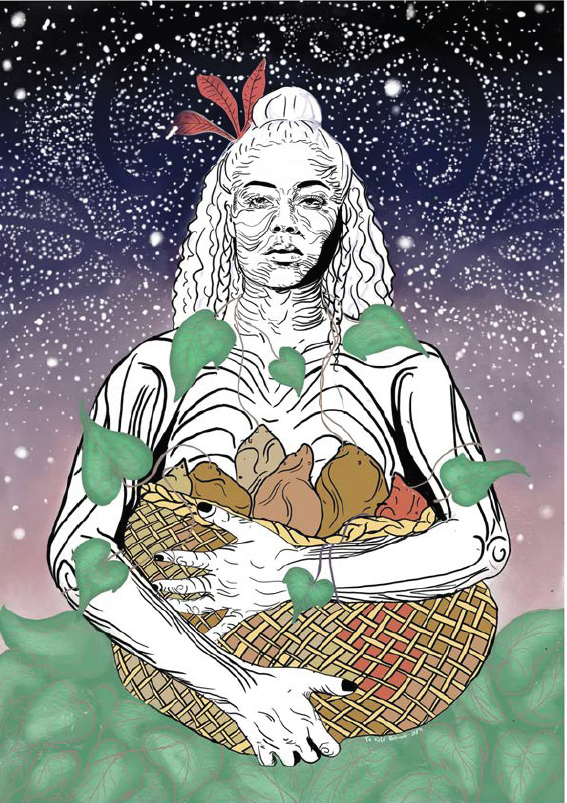 Te Kete Rokiroki: Artist Jamie Huia Rolleston (Ngati Whakaue, 2021)