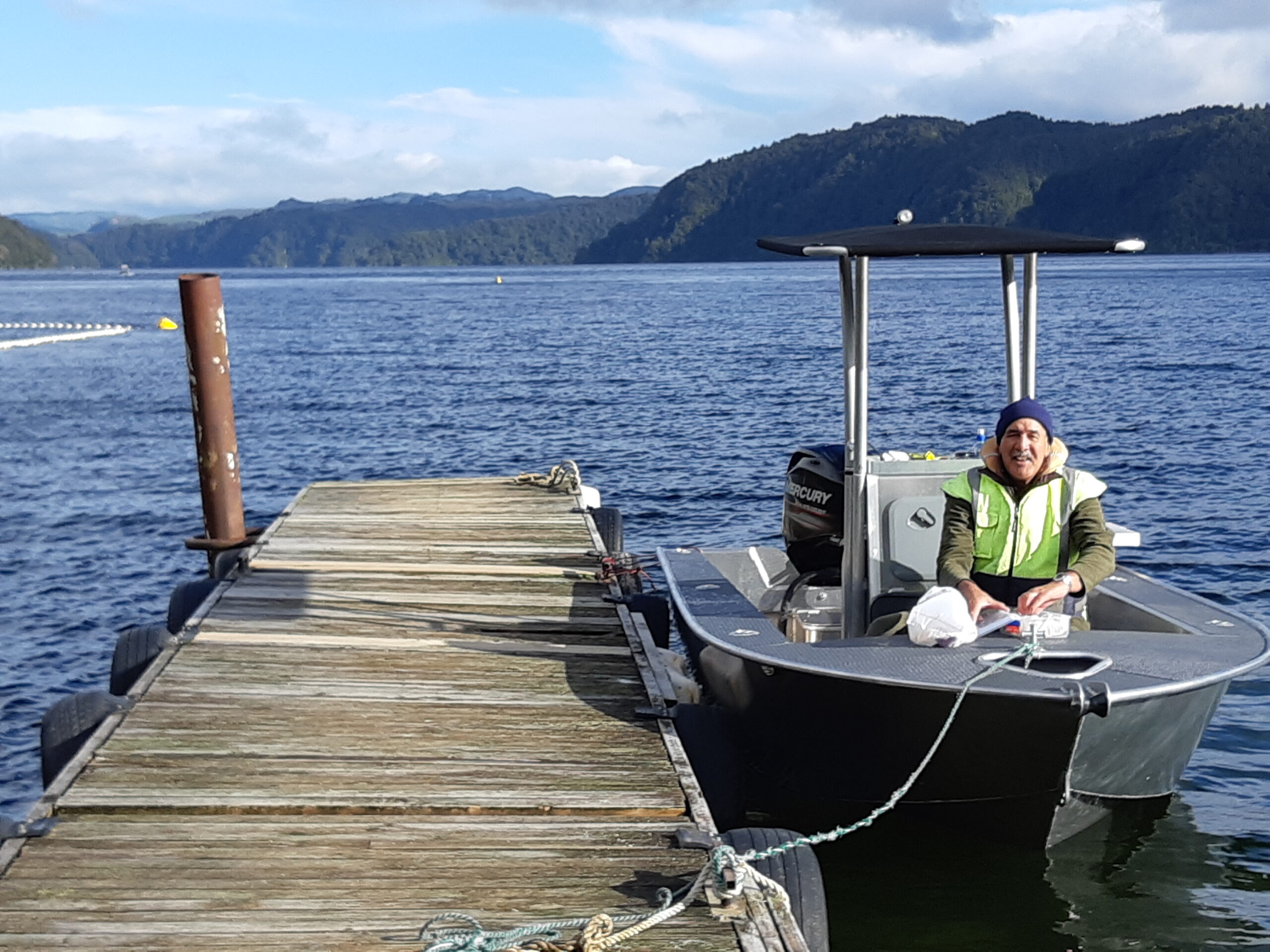 Fishing Licenses
To register for a licence you MUST be a registered beneficiary of the Te Arawa Lakes Trust. If you are not registered with the Trust you can download a registration from our website here
If you have any pātai or enquiries regarding fishing licences please email us on [email protected]
Our Fishing Licence Distribution Policy can be found here:
Purpose
To ensure that there is an equitable and sustainable policy for distribution of fishing licences to Te Arawa. "Equitable" means that all beneficiaries registered with the Te Arawa Lakes Trust can apply for and be eligible to receive licences available from the Trust. "Sustainable" means the number of fishing licences issued each year will not exceed the allocated budget as determined by the annual interest received from the specific fishing licence investment fund. 
Policy Statement
The Trust will have regard for their charitable status under their Trust Deed, all other relevant legislation and the views of their beneficiaries when processing applications and determining a charge (If any) for licences they allocate. 

88Allocation Policy
Group 1:
All Beneficiaries aged 65 years and over at the time of application and who fulfil the Eligibility Requirements below will receive "A single adult licence" – Free of charge
Group 2:
All other Registered Beneficiaries who meet the criteria will have the price of "A single adult licence" subsidised by 50% by TALT. 
NOTE: Where beneficiaries request another type of licence, they will be required to pay the balance of that licence. For example;
Person 1 is allocated a Local Area Adult licence which attracts a 50% subsidy. A person 1 request to upgrade those licences to a Family Licence and therefore pays the balance of the licence fee.
Cash payments can be made in person at Te Arawa Lakes Trust office.
EXAMPLE
Local Area Adult Licence Fee
$116.00
TALT Subsidy – 50%
$58.00
TOTAL TO PAY
$58.00
Request to upgrade to a Family Licence
Family Licence Fee
$188.00
Less TALT Subsidy (Single Adult Licence)
$58.00
TOTAL TO PAY
$130.00
Eligibility Criteria
The applicant must be currently registered with Te Arawa Lakes Trust as a registered beneficiary and will be required to pay their share of the licence fee prior to being issued a licence. 

Procedures
The TALT Board will approve the Fishing Licence Policy at the July Board meeting each year.

 

To manage the Fishing Licence Budget, Te Arawa Lakes Trust registered beneficiaries will be advised by email, text, pānui or social media to

register their interest

for a Fishing Licence. The registrations will be online only to ensure that registration data is analysed beforehand to determine demand versus supply. Registrations will open on the Monday of the second week of August to the Friday of the third week of September.

 

Te Arawa Kōeke who are eligible will be allocated a free licence on application.

 

If there is significant demand for fishing licences a ballot will occur where

ALL Under 65yrs Registered Fishing Licence Applicants

will be placed into the ballot to allow a fair and transparent process.

 

If a Fishing Licence Ballot is held, it will be broadcast live. Whanau members may attend and/or can also watch live via social media. The Chair / Deputy Chair / CEO will be responsible to undertake the live draw.

 

There will be at least two (2) Public notices in the Daily Post during August and September, a panui on the TALT website, TALT Facebook Page and Instagram, inviting eligible applicants to register for a fishing licence from the 8

th

August 2022 until the 16

th

September 2022. Fishing licence registration will cease at the end of the third week in September to allow for analysis of registrations and also allow for fishing licences to be received before the Fishing Season Opening Day.

 

Fishing licences must be paid in full before the end of October. If they are not paid the licence will be forfeited.

 

Fishing Licences will be held for those Komiti Whakahaere Trustees who are regular fisherman. If Trustees are over 65 they will receive a free fishing licence however if they are under 65yrs they will be required to pay 50% of the licence cost. 

 

Under no circumstances will staff reserve or hold fishing licences for eligible applicants. 

 
NOTE: All successful applicants will be encouraged at the time of being issued a licence, to register as an elector with Fish and Game. 
On a Fish and Game election year, all successful applicants will receive a formal letter advising them to attend East Fish & Game AGM and participate in the voting for Te Arawa nominees to the East Fish & Game Council. 
That if applicants are unable to vote in the triennial Easter Region Fish and Game elections, that they agree to give their proxy vote to Te Arawa Lakes Trust. 
Communications will include messages that acknowledge those with a fishing licence are expected to contribute back to our marae, hapū and iwi. 
Review
This policy will be reviewed no later than 30 July each year.
Organised by Te Arawa Lakes Trust in association with Te Arawa entities, the Matariki Koeke Ball is an annual event for Te Arawa Koeke aged over 70 years old.
The ball coincides with Matariki, the Māori New Year and has been held annually since 2008 with the exception of 2020/2021 when it was cancelled due to COVID-19. The Trust is looking to reinstate the ball in the near future.
Funded by Te Arawa entities and trusts as a way to say thank you to our koeke for their work and contributions to the iwi, the Matariki Koeke Ball is about Te Arawa giving back to their koeke whilst reflecting on Matariki, a time of remembrance to those that came first and those who are no longer here.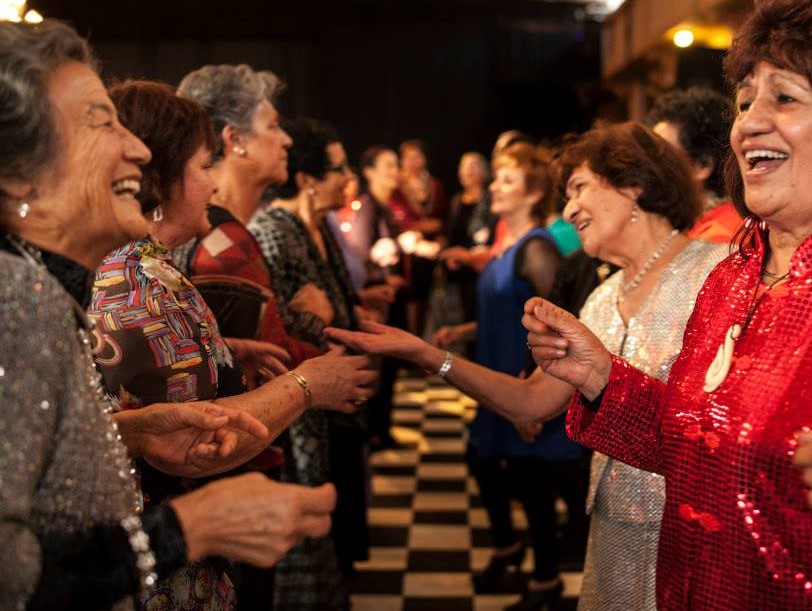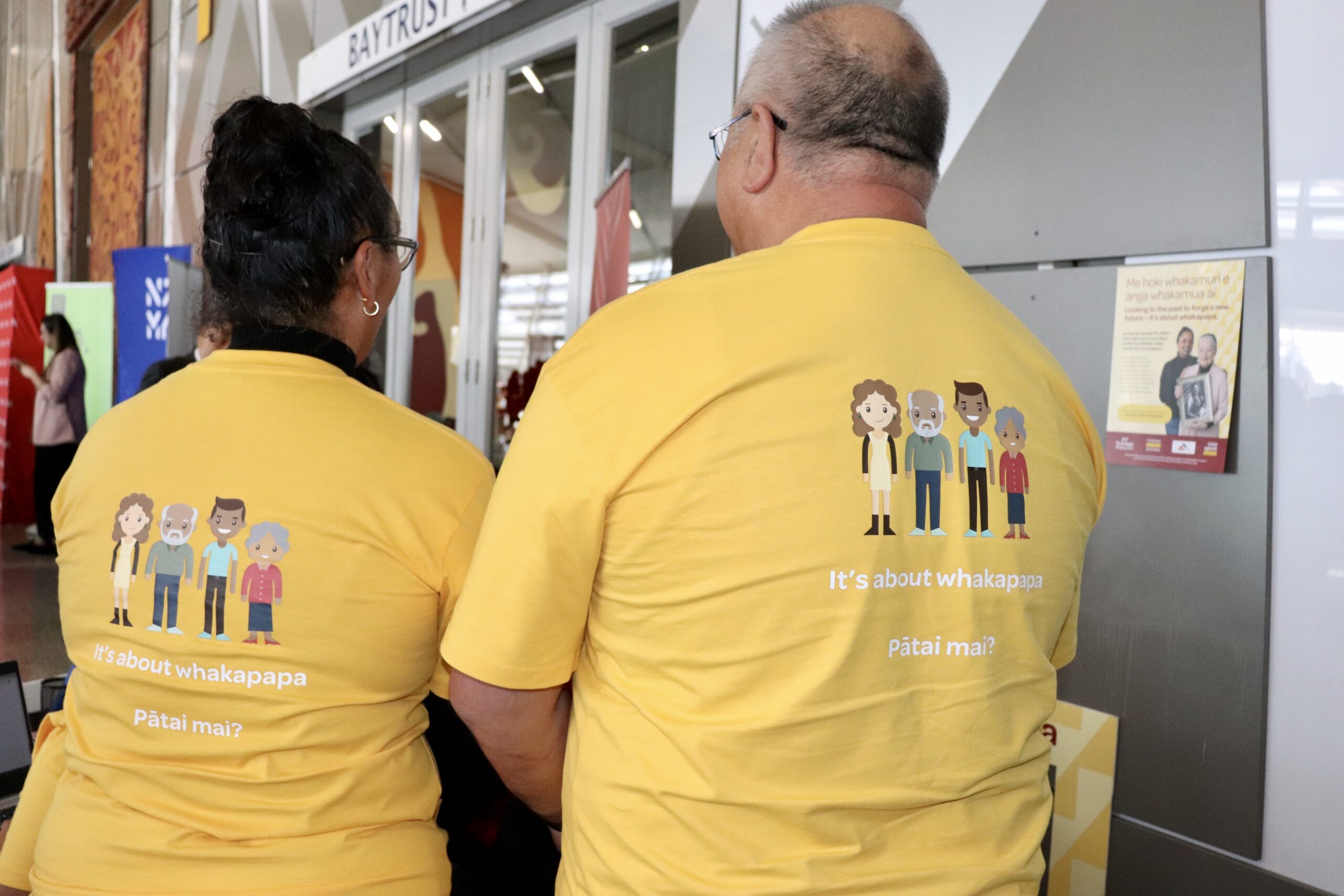 Helping raise the economic, social, cultural, and environmental outcomes of Te Arawa and its whānau underpins everything Te Arawa Lakes Trust sets out to do.
This natural progression of our mahi and kaupapa was the genesis of our new Pou Whakawhirinaki team, focusing on embracing and uplifting Te Arawa to improve the social outcomes of our people across a range of sectors, including health, education, and employment.
Pou Whakawhirinaki aims to be the Te Arawa voice around the table, ensuring agencies in these key social sectors deliver for Māori across our rohe.
A current focus is supporting the rollout of the COVID-19 vaccine in our rohe, working with our hapū delegates to deliver marae and community-based outreach clinics to reach whānau in the places and spaces that they know best. Without the dedication and mahi of our hapū delegates, this kaupapa would not be possible.
This widened focus is part of our cultural values framework, Te Tuāpapa o ngā wai o Te Arawa and complements our ongoing mahi in the environment sector.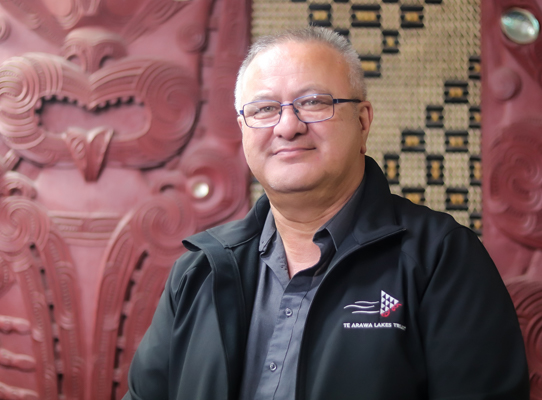 Taparoto Te Rerehau Nicholson
Relationship Manager
Tainui, Te Arawa, Mataatua Aotea me Takitimu
With more than 30 years' experience in the Cultural Heritage, Education and Tourism sectors, Taparoto has been involved in numerous projects advising Marae, PTIs, CRIs, companies, local government and other government agencies in areas of organisational development including staff development, cultural supervision, education and tourism. These included the development of education and training programmes for Te Wānanga o Raukawa and Aotearoa.
Show more
Taparoto's governance experience includes membership on various boards, including current roles on Te Runanga o Ngai Te Rangi Trust, Ngai Te Rangi Settlements Trust, New Zealand Geothermal Association, Geothermal Nuclear Science Governance Boards.
Taparoto joined Te Arawa Lakes Trust in May 2021, bringing extensive cultural and relationships experience to the new role.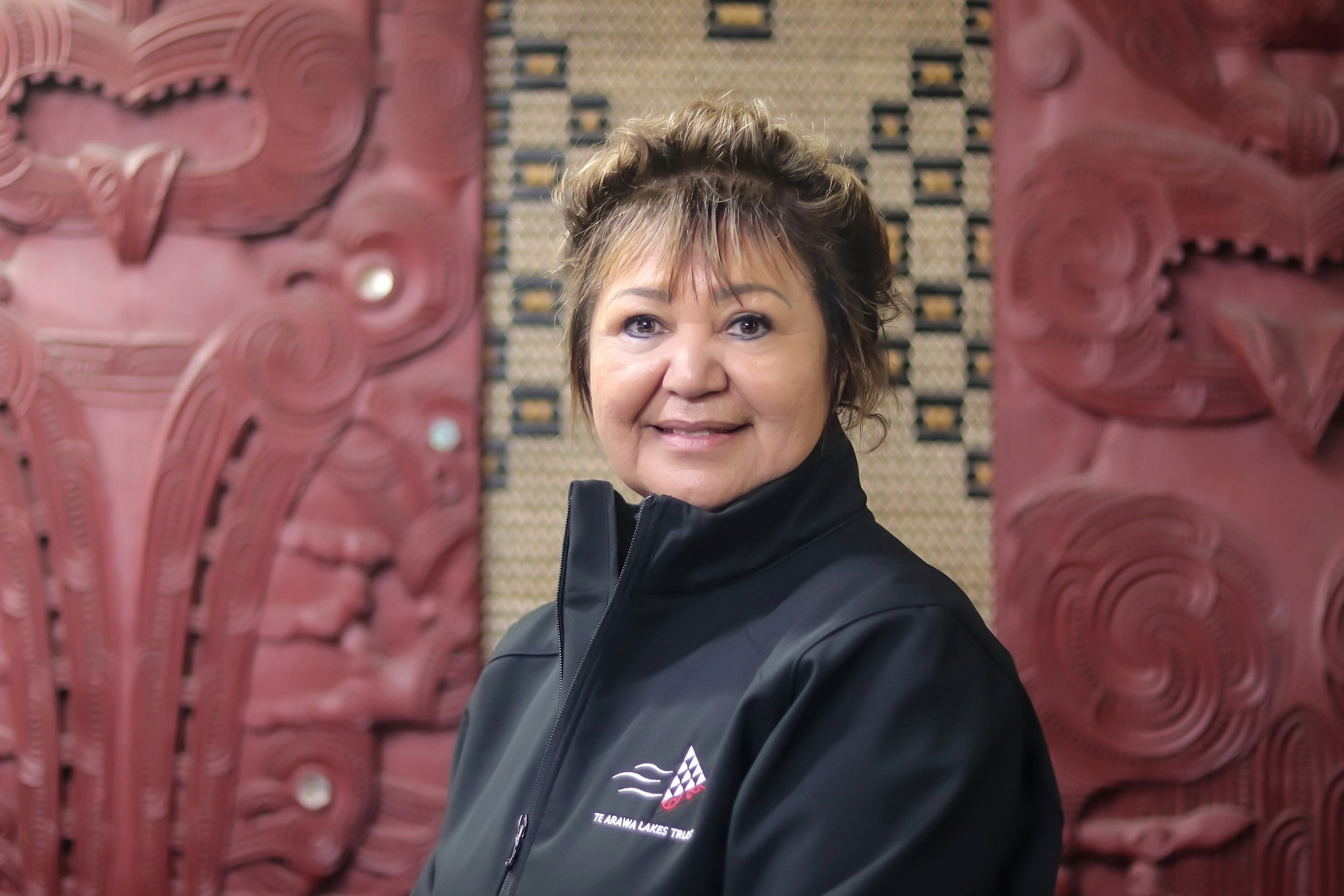 Kim Richards
Pou Arahi | Project Manager
Te Arawa – Ngāti Tura/Ngāti Te Ngākau, Ngāti Awa – Ngai Tamaoki/Ngai Tamawera me Tūhoe – Ngāti Haka Patuheuheu
Kim has spent 24 years working in the social services sector, harnessing her skills and passion to help and support Māori.
Some of her previous roles include working in Lakes DHB – Māori Mental Health, Te Arawa Whānau Ora and Te Waiariki Purea Trust, where she was the family harm co-ordinator.
Show more
Her current role at Te Arawa Lakes Trust is Project Manager for the Te Arawa COVID-19 Response Hub, working alongside hapū delegates to support the rollout of the Pfizer vaccine in our rohe.
For Kim, practising whanaungatanga and building relationships is key to every role she takes on as it creates a safe, trusting, and nurturing environment. Through genuine and responsive conversations, Kim builds strong and meaningful relationships with her whānau, hapū, iwi and the wider community.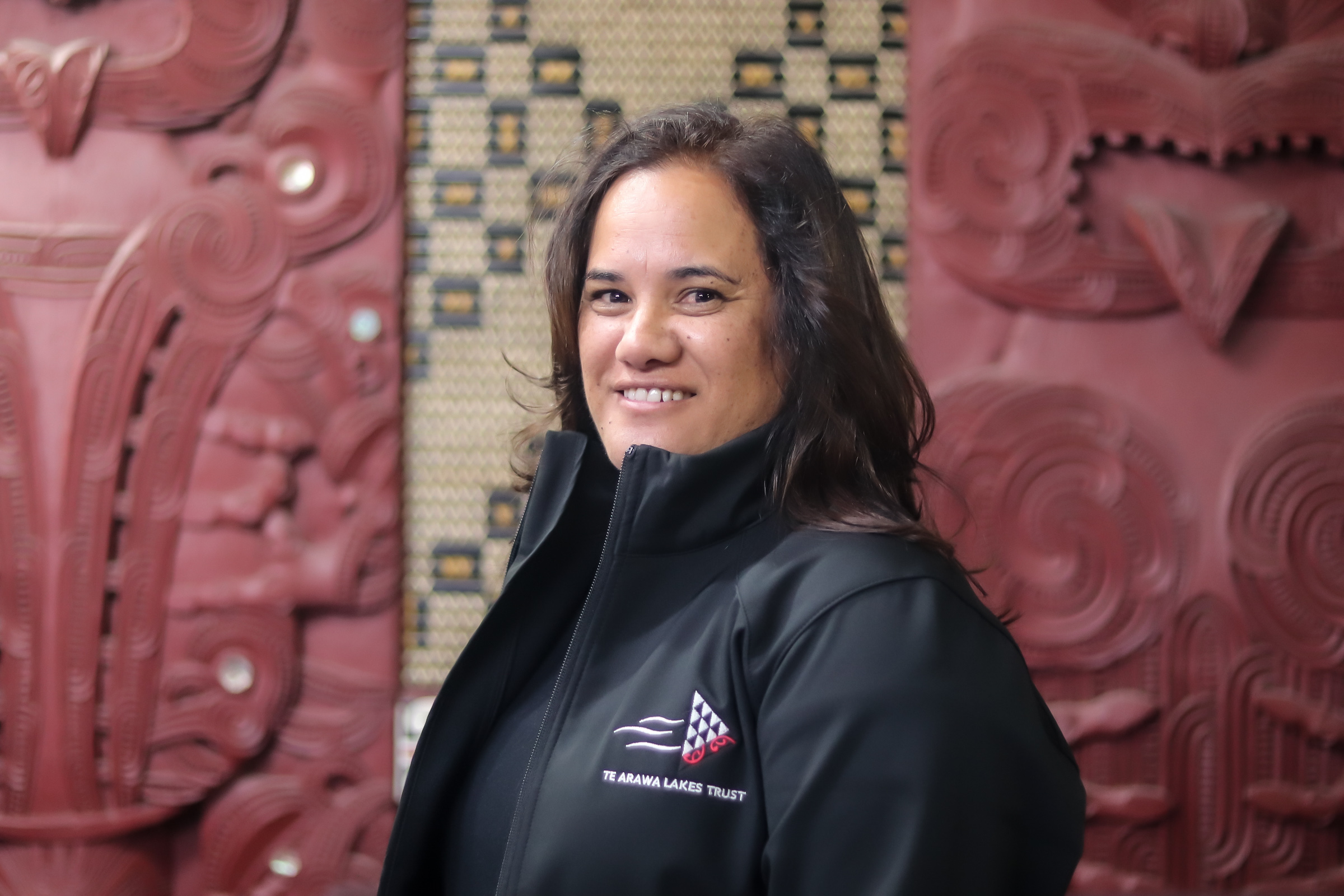 Mere Vercoe
Pou Arahi | Project Manager
Te Arawa, Tainui, Aotea me Takitimu
Mere recently returned home to Te Arawa after working and living in Auckland for the past 20 years. Joining Te Arawa Lakes Trust in April 2021, Mere is responsible for helping our people find employment.
With a background in both the education and health sectors, Mere has been a team leader at the University of Auckland and worked across hospitals in the North Shore and Waitakere.
Show more
One of her greatest passions is working for and alongside our Māori people, but she is also comfortable working with Crown agencies to achieve better outcomes.
Growing up, Mere watched both her grandparents and parents working for our iwi and she always knew that, eventually, she would end up doing the same. This is why she jumped at the opportunity to become a part of Pou Whakawhirinaki, where her project management skills could be utilised.