Centuries of knowledge in traditional Māori art and craft has been combined with environmental science to combat lake weed and improve water quality in the Rotorua Te Arawa lakes.
Specialist divers have laid the first tranche of Uwhi (harakeke flax mats) in Lake Rotoiti, and the second in Lake Tarawera, marking a significant milestone in this sustainability kaupapa.
Led by Te Arawa Lakes Trust, with support from Toitū Te Whenua Land Information New Zealand through the Jobs for Nature programme, the Uwhi will be trialled in Te Arawa lakes as a low-cost, native alternative to imported hessian weed mats.
Te Arawa Lakes Trust has been working with weavers from Te Roopu Raranga Ki Rotorua to create the 2.5m by 5m Uwhi.
Now that the Uwhi are secured to the lake beds, the divers will monitor the sites each month to gauge weed growth, kōura restoration and overall effectiveness of the Uwhi.
Harakeke itself is an abundant natural resource with many uses. It is well known for its durability and versatility, and is used in medicine, cooking, weaving, whatu, netting, fishing, and hunting.
This is the first time Te Arawa Lakes Trust has had the opportunity to create a space for a Māori approach to weed management and is a prime example of drawing on Māori traditional methods and knowledge to create and test a modern solution.
If you have been diving in the area and took photos, we'd love to see them! You can submit them at [email protected]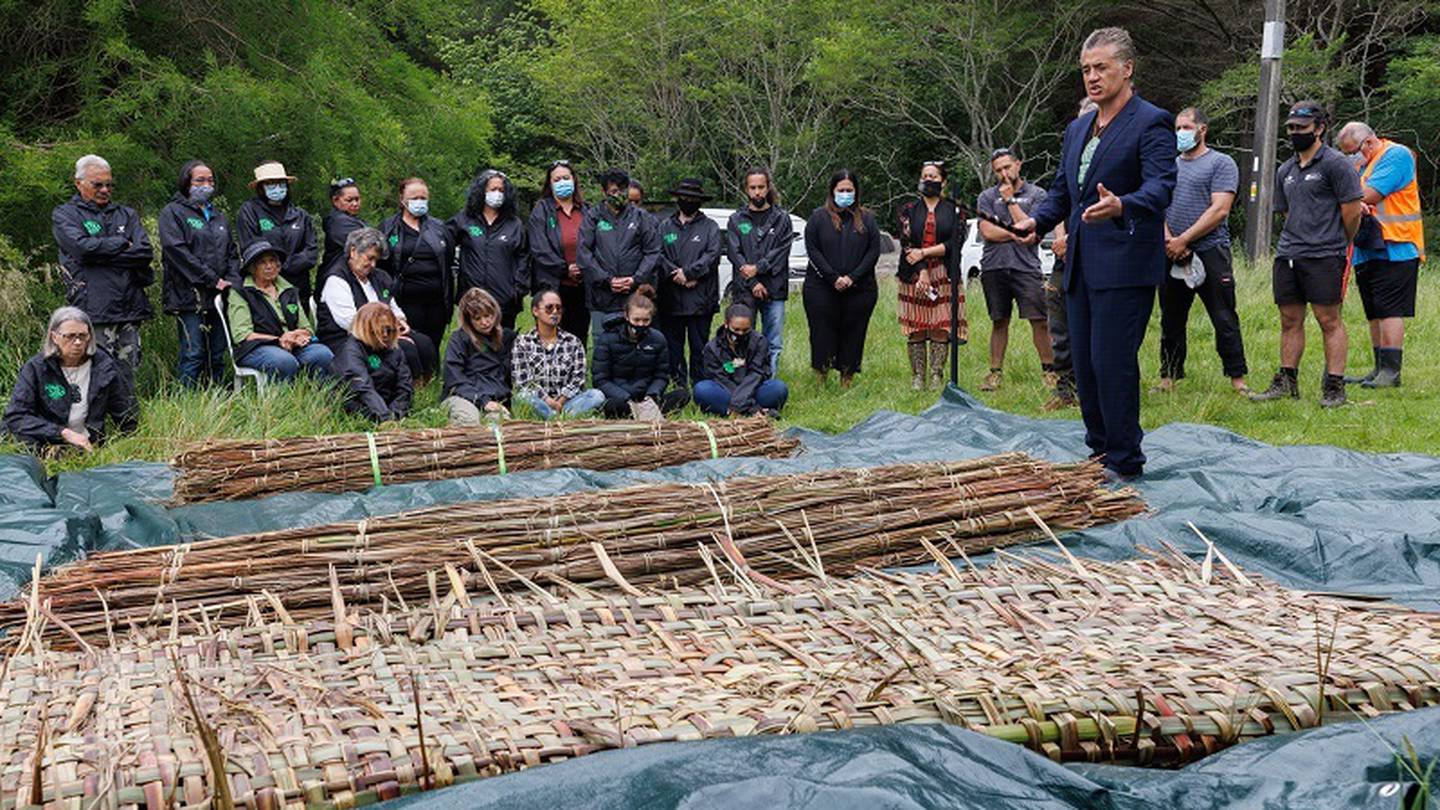 Te Arawa Lakes Trust kaimahi and Te Roopu Raranga Ki Rotorua members watch on as Ngāti Rongomai rangatira Tukiterangi Curtis performs a blessing over the uwhi.